Head Coach Report - 2020 South West Regional Qualifiers
05/05/2020
The South West Regional Swimming Championships were due to take place over three weekends at the end of April and beginning of May. However due to the worldwide Covid-19 pandemic they were rightly cancelled, as were all the remaining events this season.
This should in no means take away from the achievements of 17 Salisbury Stingrays swimmers who secured an impressive 92 qualifying times for the Championships. Many of the times were secured at the Wilts County Championships in January and the beginning of February. With only one of six potential Regional Qualifying meets being contested at the beginning of March it was highly anticipated more Stingrays swimmers would qualify in many more events.
This was an impressive improvement for the club in terms of qualifiers, with 9 swimmers securing regional qualifying times for the first time - 7 of those swimmers coming from the newly formed Junior Performance Squad.
Liberty Byam showed significant improvement this season. With 1 regional qualifying time last year in a 50m event, Liberty surpassed this, holding 7 qualification times this season, in events ranging from 50m to 800m freestyle and individual medley - she gained all the freestyle qualification times apart from the 1500m which she has yet to swim!
Sprint sensation Ellie Chalk also held 7 qualification times, on all four strokes and individual medley, after an impressive County Championships. At the age of 16, Ellie was crowned fastest female swimmer in Wiltshire.
Sophie Kibble and Millie Withers-Jones held an impressive 5 qualification times each, again after both impressing at the County Champs. Both swimmers won multiple medals with Sophie becoming the Junior County Champion, whilst still being a year down, in the 50m freestyle.
Sanvee Prabhu and Fran Cole both secured regional qualification times for the first time. Both girls excelled in their favoured events, with Sanvee gaining a qualification time in the butterfly and Fran in the backstroke. Fran achieved a top 10 South West Regional ranked time in the 200m backstroke event.
Aidan McMullan broadened his event options this season with a highly impressive 13 regional qualification times - these being secured in events from 50m to 400m on all strokes and individual medley, and with a number of top 44 UK ranked times.
Byron Robson followed closely behind with 11 regional qualification times after an impressive County Championships; Byron held times in all strokes, and individual medley, showing a great all round ability.
Jacob Priestley has made significant improvement this season, only having secured one regional qualification time in the past Jacob held 8 times in a wide range of events from 800m freestyle to 50m backstroke - his best ever County Championship performances.
Sprint specialist Josh Withers-Jones secured a personal record of 5 regional qualification times, including an impressive 200m backstroke time of 2.19.50. Josh swam one of the best races of the County Championships for me, knocking 16 seconds off his 200m backstroke personal best to secure this qualification time.
To be regional debutants Oscar Bellinger, Jack Simpson and Ethan Hemming all held an impressive 6 regional qualification times in total. All three swimmers picked up multiple medals at County Championships, with some impressive performances, and all three have made incredible improvements this season.
Theo Parker-Minty and Ethan Cleary are also new regional debutants. Theo held 4 qualification times, with a hugely impressive 400m IM ranking him 4th in the South West Region! Ethan Clearly, with impressive swims at the last meet of the season in Poole, held times in his favoured 100m and 200m butterfly.
After a great swim at County Championships, Alex Vincent picked up a regional qualification time in his favoured event, the 200m backstroke. If there with more meets to swim I'm sure Alex would have secured multiple times.
However disappointing it may feel to miss out on the opportunity to swim at a Regional event this must be put into context in light of world events. Swimmers have made remarkable progress this season and all should be very proud. In such a short spaces of time the progress has been remarkable and we're definitely the fastest improving club in the region!
In the meantime, we have an excellent land based training program, which will keep evolving, maintaining that hunger and desire for next season as well as making key improvements in physical conditioning whilst away from the pool.
Chris White, May 2020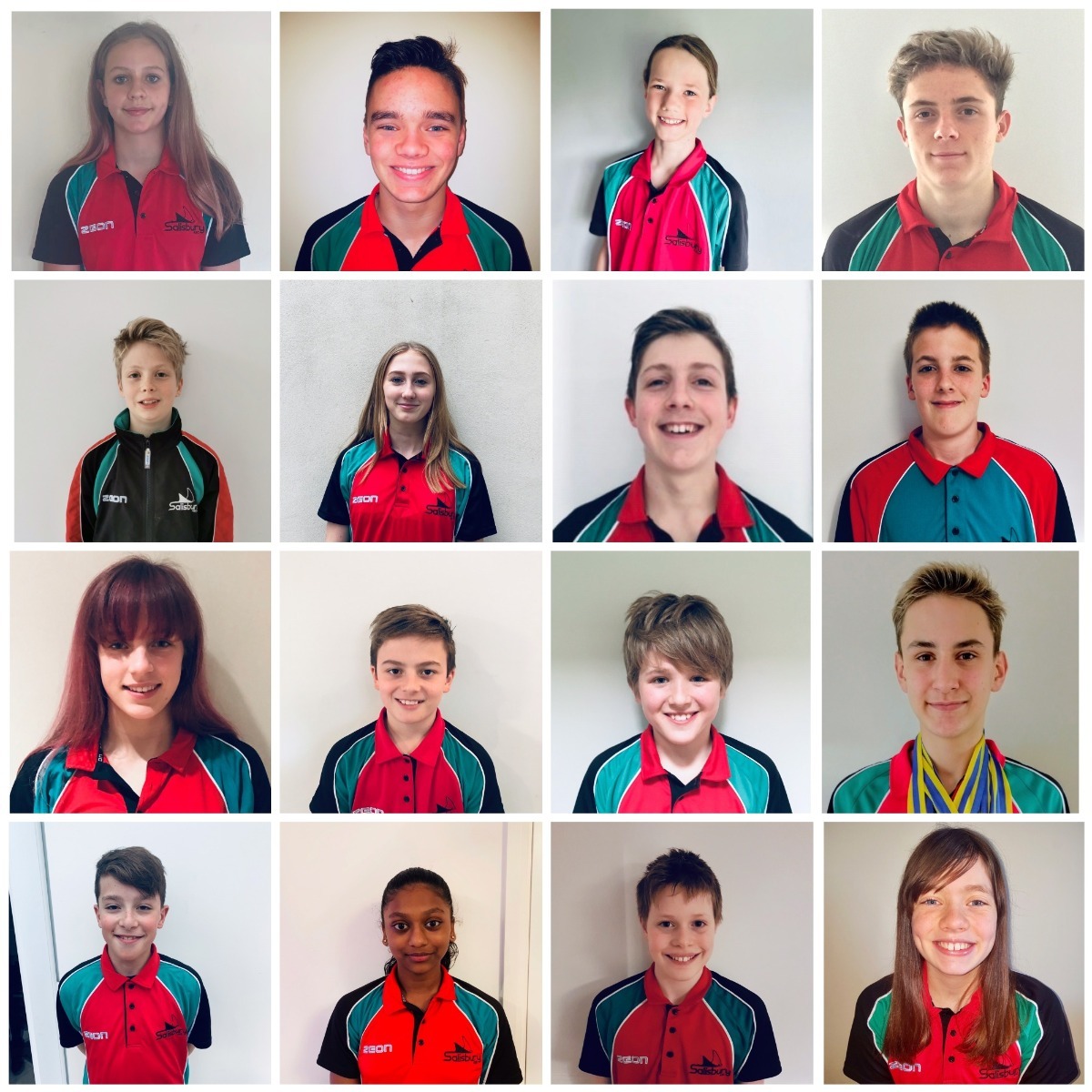 Salisbury Stingrays
2020 South West Region Age Group & Youth Championship Qualifiers
---
There are no featured pages