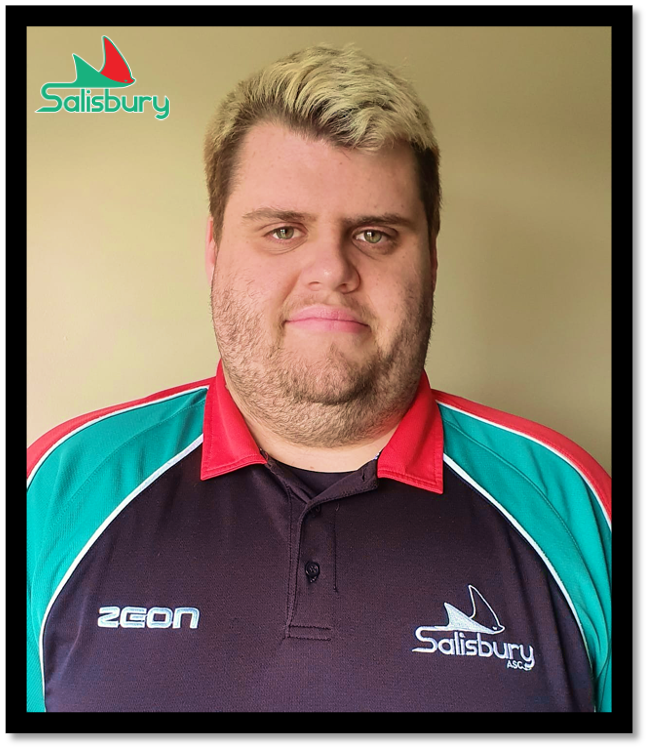 Jeremy 'Jez' Burton
Squad Coach and Swimming Teacher
County Squad
Sprint Squad
Swim School Teacher

Open Water
Qualifications:

Swim England Swim Coach
Level 2 Swim England
Level 2 Swimming Teacher
Swim England Level 2 Open Water Coach
National Rescue Award for Teachers and Coaches
Level 2 Team Manager
Background and Experience:

Jez joined Salisbury Stingrays in 2001, primarily as a distance swimmer until injury forced Jez to stop competing and turn to swimming teaching, becoming a fully qualified swimming teacher at the age of 18. Jez carried his passion for swimming teaching into coaching whilst at St Mary's University in London. Here he became the lead coach of the swimming team for 3 years and was privileged to be President of the Swimming team during his final year of studies there. In 2015, after Jez competed his University studies, he returned to Salisbury and re-joined Stingrays as an assistant coach and teacher on the 'Learn to Swim' programme. Jez also qualified as a Swim England Coach and Open Water Coach and he was the interim Stingrays Lead Coach until 2019. Jez now coaches the County and Sprint Squads and continues to teach swimming in the Stingrays Swim School.
During Jez's time with the club he has been selected to be part of the Wiltshire Inter-Counties management team (2017-2019) and has coached on the South West Region Skills Camp. Jez is a highly dedicated and motivated member of the coaching team who brings passion and commitment to his swimmers. Moving forwards Jez will be leading the club into open water swimming.
04/11/2020

AGM
Salisbury Stingrays AGM Information

17/11/2020

Support Us
Support Us